Welcome!
So you're shopping for a therapist. Considering professional help is a big step. Let's make this an experience you can be proud of. Imagine for a moment feeling open and confident about your choice to work with a therapist. It's important for you to be proud of the growth you make. Having said that, your privacy is key as well.
Have you heard people jokingly say things like "that guy needs a shrink," "she needs therapy," or "that kid needs to be in counseling?" Unfortunately, as a society we shame those who need or are utilizing professional resources. To some degree or another, the general public is aware of the unfortunate stigma surrounding "being in counseling". Slowly-but-surely, this flawed way of thinking is being chipped away at. Through public education and the brave testimonials of thousands whose lives have improved as a result of their diligent therapeutic work our culture is shifting.
Whether it be your own emotional burdens, repeating the same harmful behavior, a joyless partnership or marriage, or you're on the verge of a breakdown because life has become too much to handle. Together we will slow down and begin the process of healing.
Dustin Hodgkin, MS, LMFT
Licensed Marriage and Family Therapist
47 minutes into one of my favorite tear jerker films, P.S. I Love You (2007), Holly is confiding to her two besties how she "never let him [her now deceased husband] off the hook", how anytime she was mad at him she would let him know it. Her girlfriend's response, "Baby you were married. Married people make each other feel like shit on purpose sometimes. It just feels good." Can you relate?
Our intimate relationships can be so difficult and confusing at times. To make matters worse (often times), there are varying opinions and declarations about being partnered. Even still, do you think there are universal truths about creating and maintaining a fulfilling and lasting bond with another person? I sure do. What a relief that there are specific teachable and learnable traits and qualities we can all cultivate within and between our companionships.
You have "so great reason" to seek professional help, to invest in yourself, to work through your interpersonal struggles. Stop putting it off. You're worth it.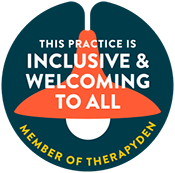 Compassionate & Professional
Dustin cares about you, your family, and your story. You can trust that he will treat you with respect, dignity and compassion in every interaction, while maintaining the highest standards of integrity and ethics.